Calling all foodie travelers!
It is often said that the best way to get a real sense of the culture and spirit of a city is by wandering around its local markets. When you visit Seoul, you will find that the street food culture in this city is unlike any other. The various street markets usually remain open throughout the year. They offer some of the freshest and most delectable Korean foods. So whether you want to savor the taste of a piping hot hotteok or dig into comfort foods like odeng and tteokbokki, there is no dearth of options in the Korean street food markets. Most of the street food markets are also easily accessible by public transport. In this article, we will list down some must-visit South Korean street food markets that you will find in Seoul. So let's dive right in.
Featured Image Source
Namdaemun Market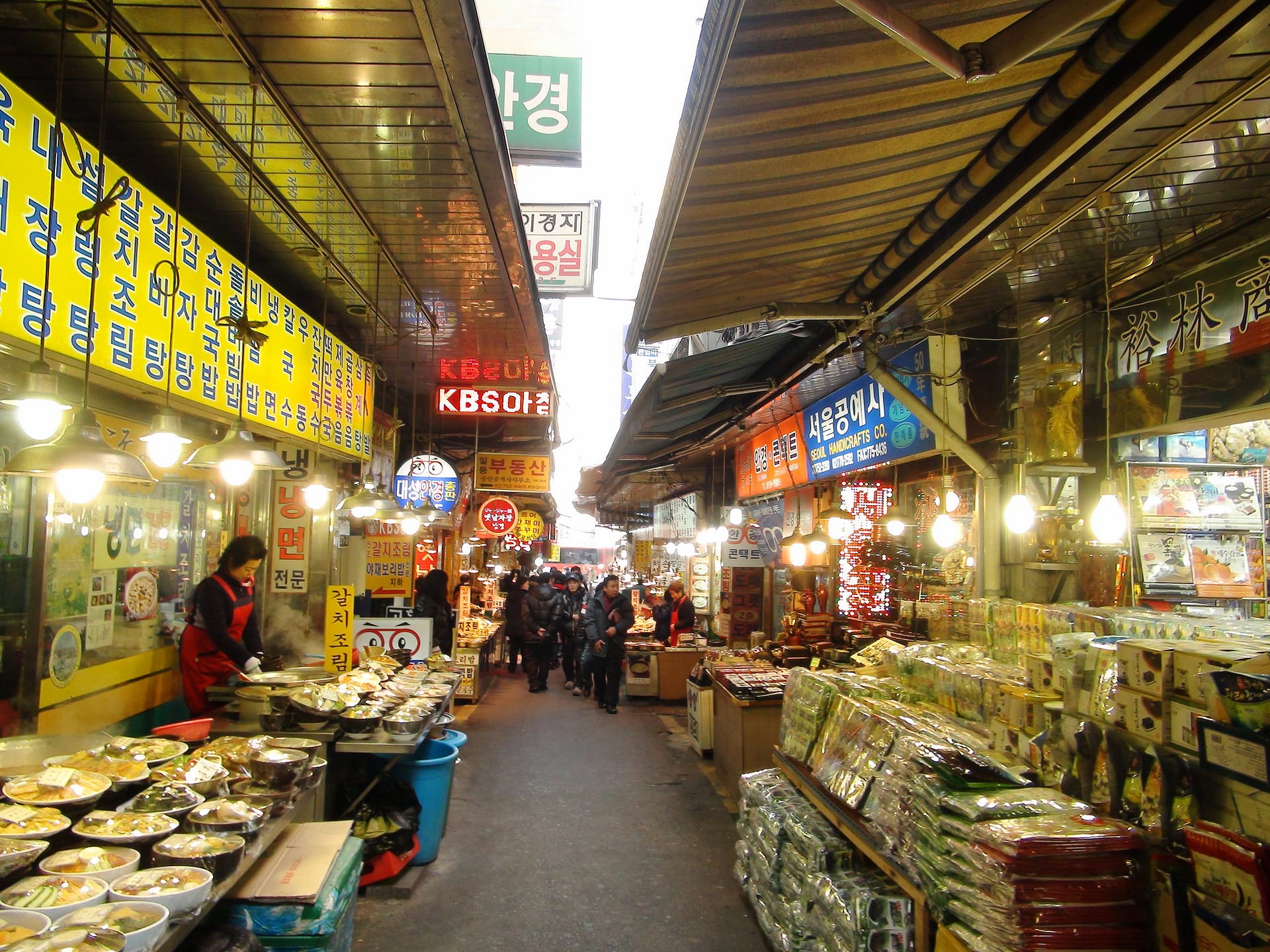 When you think of the oldest street food markets in South Korea, the first name that comes to mind is Namdaemun. This market has existed since the 1400s and houses tons of shops for food and crockery, electronics, fashion, and everything in between. Do you want to dig into delicious and cheap foods? You should not miss the Namdaemun market food street. It is located close to the Hoehyeon Station.
The best collection of food stalls can be found near the Kalguksu Alley. You can savor grilled chicken skewers and Dakkochi and try some of the best Tteokbokki you will ever have. The market also has a live seafood section for people who have adventurous taste buds. This section offers a variety of dishes made from an octopus. The best time to visit this market is when the restaurants are in full swing, from mid-morning to post-lunch.
Gwangjang Market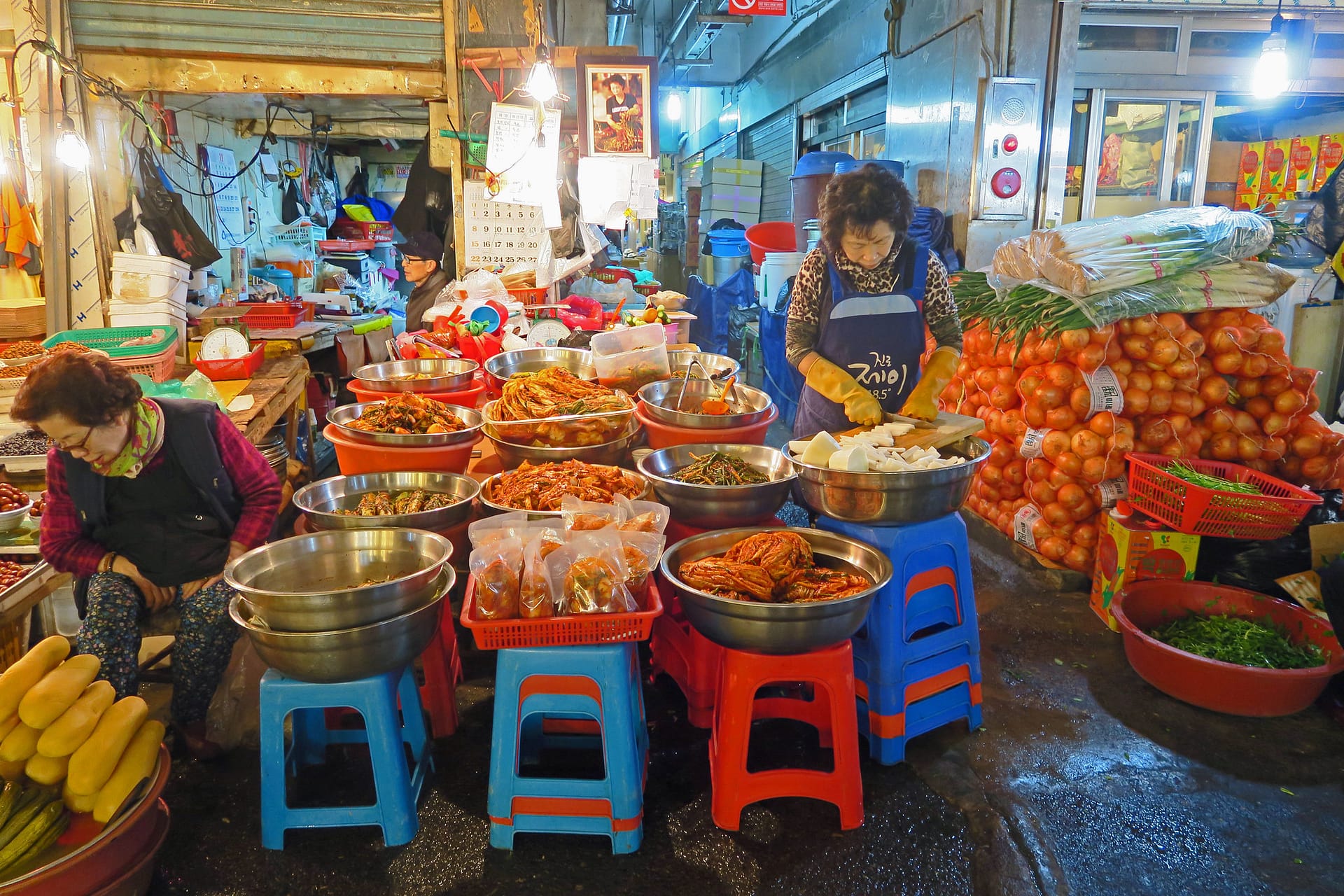 This is another one of the older street markets of Seoul, dating back to the early 1900s. Although it is most popular for its vegetables, fruits, textile, and kitchenware markets, the place offers some of the best traditional Korean delicacies. For example, you should try the bindaetteok, essentially crispy pancakes made from vegetables, mung beans, and meat served with a tangy dipping sauce. Other Gwangjang market foods you should look out for are mayak gimbap or the sesame seaweed roll and soondae, steamed stuffed pig, or cow's intestines. The Mayak gimbap can be especially addictive, standing true to its name. Another thing to look out for is the makgeolli, a refreshing rice-based spirit. Located near Exit 8 of the Jongno 5-ga Station, the Gwangjang Market is best visited in the early mornings or late afternoon on weekdays.
Dongdaemun Market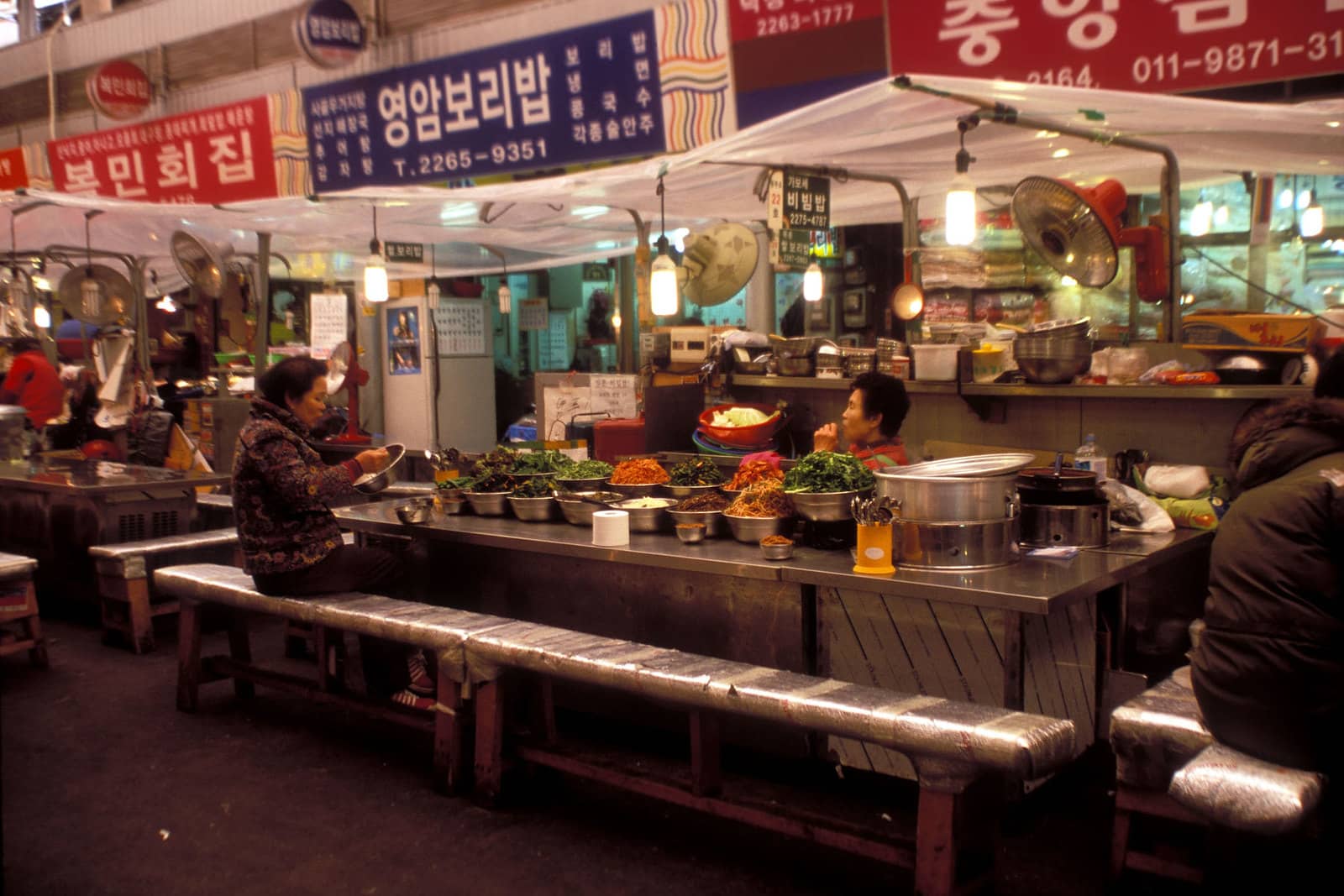 Dongdaemun is quite a famous street market in Seoul, especially among the fashion designers and trendy teens looking for bargain textiles. The humongous market is spread across 10 street blocks and houses over 30,000 stores. You might be wondering where the street food comes in. The Dongdaemun has the Let's Eat Alley or Meokja Golmok. In addition, you can find some of the most popular Korean foods. On your visit to this market, don't forget to try out the huge mandus or Korean fried dumplings and the restaurants serving dak hanmari, which is a whole chicken. You can reach this market by taking the Seoul Subway lines 2, 4, and 5 to reach the Dongdaemun History & Culture Park Station. The best time to visit this market would be in the evening on the weekends when it is buzzing with activity.
Myeongdong Market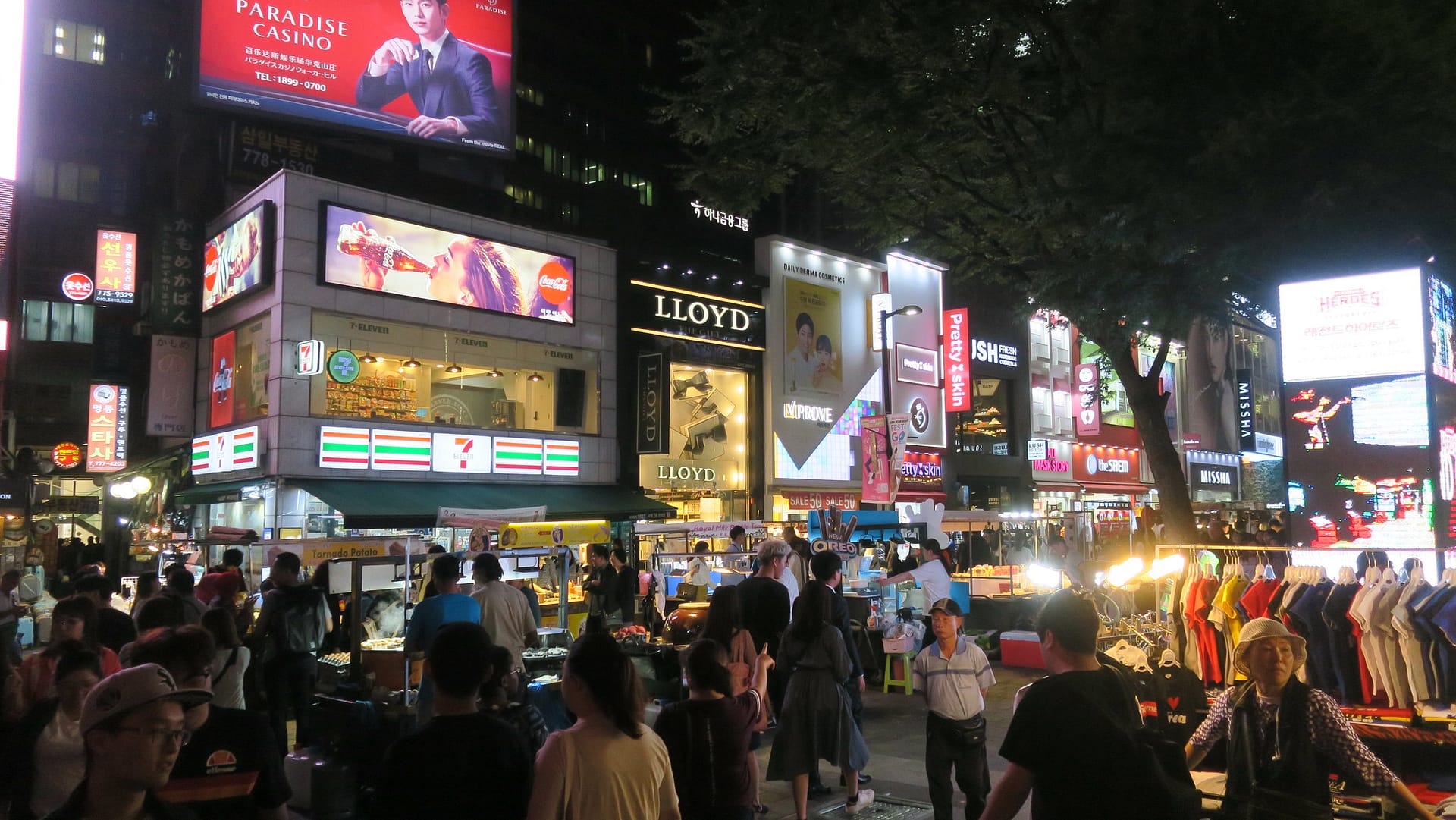 The Myeongdong street food market is undoubtedly one of Seoul's most famous street food markets. Located near Exits 6 and 7 of the Myeongdong Station, this street food market is best visited after the sunset when it is the busiest. It is only after 5 pm when you would see the food stalls rolling up in this area. Although it is pretty touristy and high-priced, it is worth visiting. It offers a different take on Korean street foods like cheesy lobster tails, strawberry mochis, potato tornados, and fried hot dogs. When you visit this market, you cannot miss out on the cabbage and ham omelets, gyerangbbang, and fresh pomegranate juice.
Noryangjin Fish Market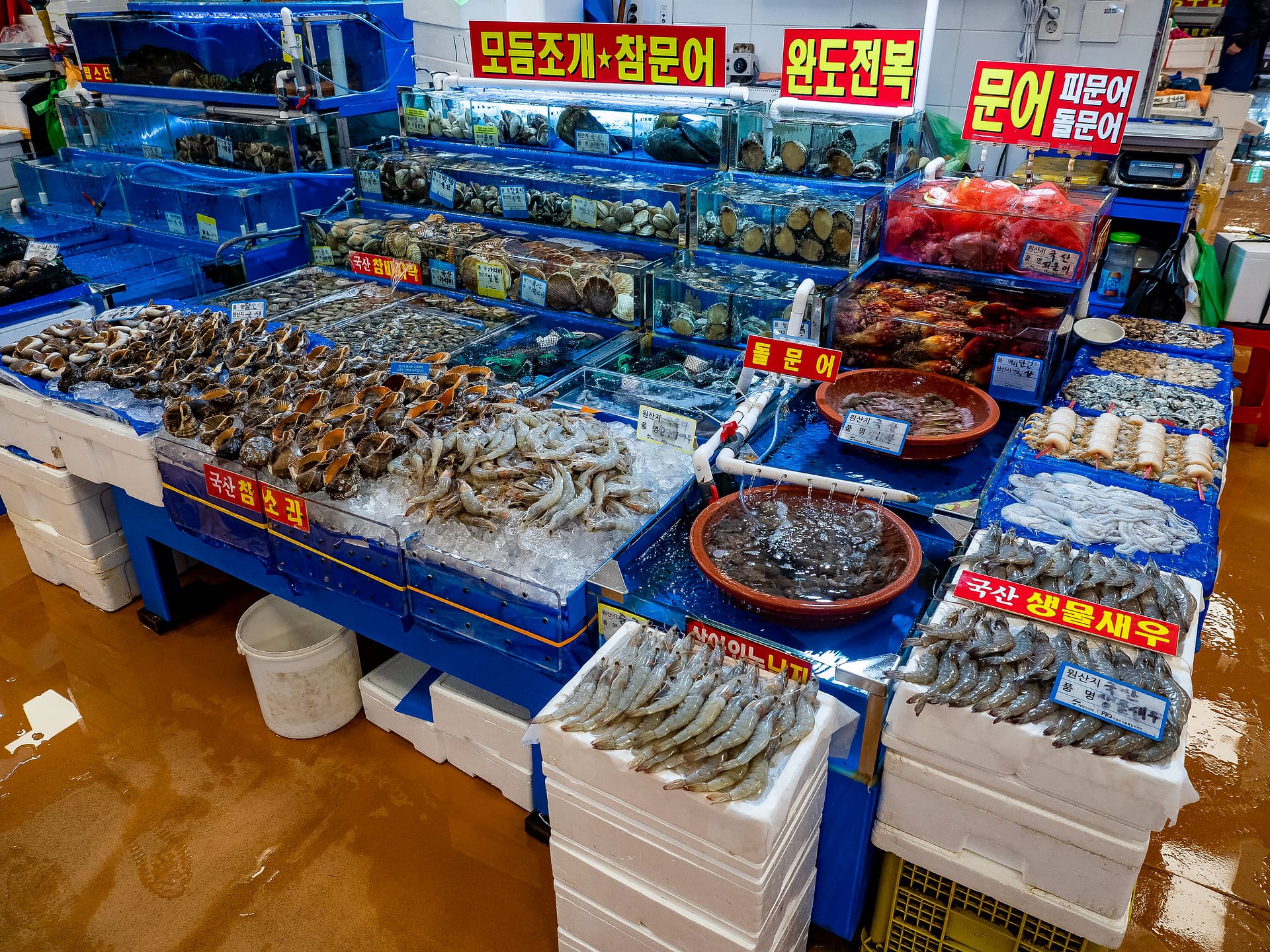 Another street food market that should not be missed is the Noryangjin market, which is popular for its live seafood stalls. It is the biggest seafood market in Seoul, with more than 800 street vendors making delicacies with fresh seafood. You can buy fresh seafood from the market and then head to the upper floors to get it cooked at reasonable rates. The best way to reach the Noryangjin market is by taking Subway Line 1, which leads to the Noryangjin Station. When you take the bridge over the train tracks, it will lead you to this market. It would be best to reach this market early in the morning.
Conclusion
We have covered all the top Korean street food markets in Seoul. They are worth a visit when you go out exploring this beautiful city in Korea. Whether you like to try out the traditional South Korean delicacies or new food experiments that are taking over the country. Seoul has something to offer every foodie. So don't wait, plan and then book a trip now!