Amusement parks are places created for the recreation of people. They evolved from pleasure gardens, picnic areas, and European fairs. Theme parks are a type of amusement park that transports both kids and adults into the worlds of astronauts, pirates, clowns, fairies, and much more. There are some great theme parks in Singapore you should visit!
Amusement parks are an excellent way for people to recharge themselves and take a break from their busy schedules. They are also one of the best places to enjoy fairs, rides, and other activities.
Singapore is one of the most beautiful and tourist-friendly places in the world. It has numerous hilltop parks, tropical islands, beaches, rivers, canals, lakes, and family-friendly amusement parks and theme parks. In addition, the city has some of the most iconic and fantastic theme parks that will keep you entertained and give you a welcome adrenaline rush.
Featured Image Credit
Theme parks to visit in Singapore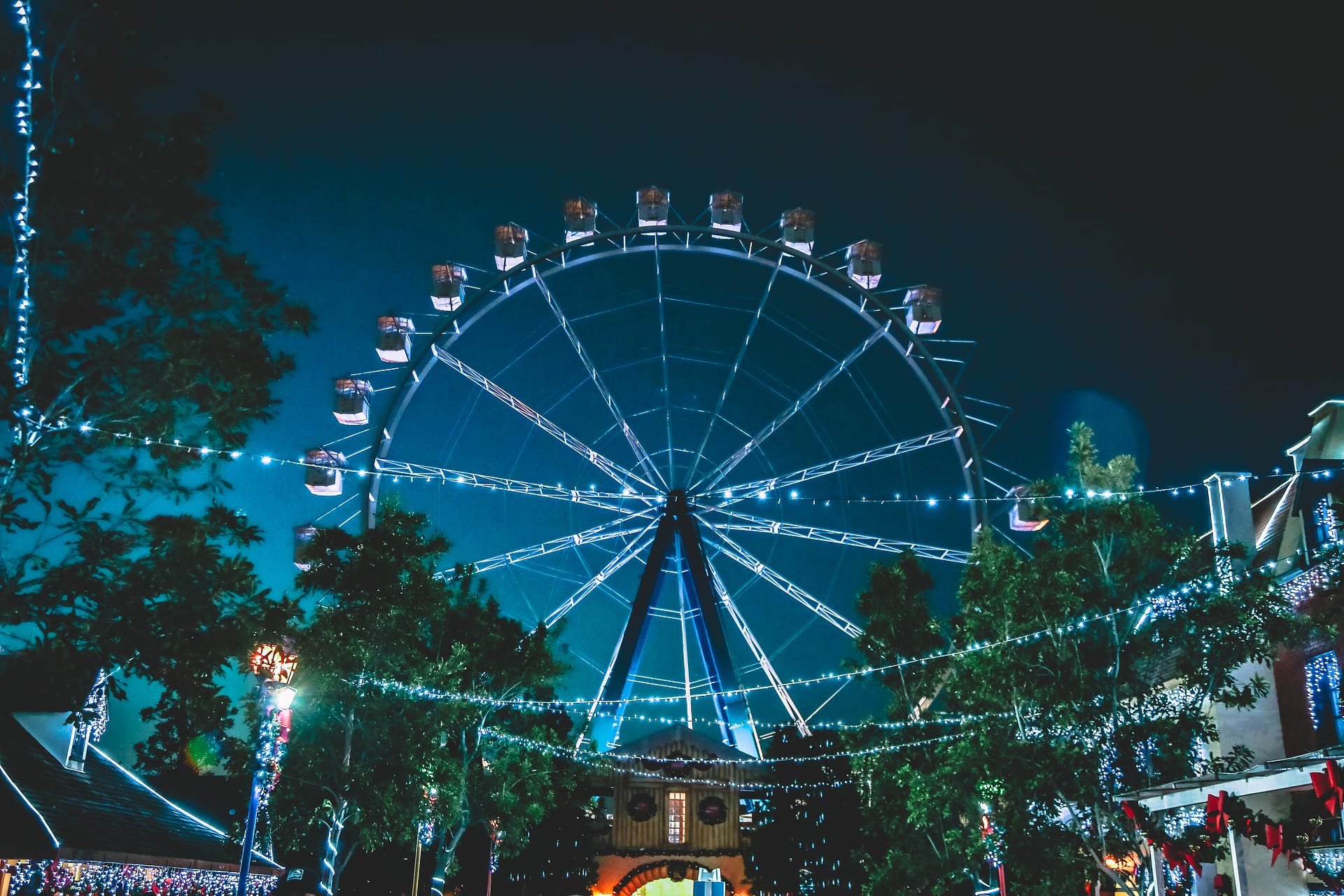 There are numerous theme parks in Singapore that you can visit to have a fun-filled vacation. Some of them include:
G-Max Reverse Bungy
This park in Singapore is best suited for adrenaline junkies looking for their daily dose of adventure. This is also the first bungee in Singapore. The bungee is released for around five minutes at a speed of 200 km/h to a height of about 60 meters. Many compare the experience to that experienced by an astronaut during a shuttle launch. The park is located at 3E River Valley Road. The travelers can also get DVD recordings of their jump and themed T-shirts by spending some extra money.
Singapore Flyer
This is a magnificent giant observation wheel, standing at 165 meters. It provides a memorable experience for people looking to enjoy a panoramic view of the beautiful city. The wheel, located at 30 Raffles Avenue, has air-conditioned capsules and completes one rotation in about 30 minutes. Each capsule can carry a total of 28 passengers.
Adventure Cove
This is a great water park located at 8 Sentosa Gateway. The park offers numerous fun-filled water slides and rides. It also has unique and spectacular attractions like Rainbow Reef and Ray Bay. The Rainbow Reef gives visitors a golden chance to interact closely with more than 20,000 fish.
Singapore Science Centre
Science enthusiasts are in for a treat at this center that houses numerous exhibits, like the Aviation Gallery. The OmniMax Theatre, offering 3-D IMAX movies on various topics, is also a great place to check out. It is located at 15 Science Centre Road.
Haw Par Villa
This is the best theme park for people fascinated by Chinese mythology. Located at 262 Pasir Panjang Road, Haw Par Villa, or the Tiger Balm Gardens, is built around fascinating Chinese legends and heroes. The park was constructed by the Au brothers, who made their fortunes from selling the medicinal product Tiger Balm, giving its name to the park. The park has a beautiful collection of numerous concrete figures and vivid plaster. The figures depict several iconic characters and legendary stories, like the Monkey God's journey, the White Snake's tragic story, and the celebrated Wu Song. Other attractions include the Ten Courts of Hell, the Nine Dragon Wall, and the Laughing Buddha Statue. The park also offers multimedia performances depicting Chinese myths and legends.
Wild Wild Wet
This is a popular water park in Singapore with numerous fun activities like wave pools, a water ramp, and water slides. Located at 1 Pasir Ris Close, this theme park offers rides like Ular-Lah, Torpedo, Water Works, and Shiok River that pique any traveler's interest. Several rides are also suitable for younger kids, including a mini pool, a fountain, and small slides.
Legoland Malaysia
Even though it is located 50 minutes from Singapore, Legoland Malaysia is a spectacular theme park offering live performances, thrilling rides, and water slides. The park has different regions designed to appeal to kids of varying age groups, like Duplo Playtown for toddlers and Lego Technic for older kids. There is also an engineering workshop where kids can build robots.
Universal Studios
This is one of the best theme parks in Singapore and has numerous attractions like Ancient Egypt, Lost World, Madagascar, Hollywood, and New York. Located at 8 Sentosa Gateway, the park offers a thrilling experience to kids and adults alike, with rides like Revenge of The Mummy, Jurassic Park Rapids, Transformers 3D Battle, and roller coasters. In addition, kids can spend time meeting their favorite characters like Shrek, Gru's pesky Minions, and Frankenstein's monster. Finally, you can end the day by watching the beautiful fireworks display.
Visiting theme parks is an excellent way to make your vacation fun and enjoyable. The variety of theme parks in Singapore caters to all travelers. This makes it one of the most loved destinations in the world.